Mas Terapia in Los Cristianos.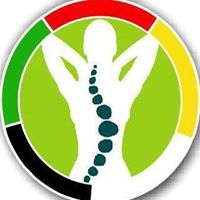 Más Terapia, Osteopathy Los Cristianos, Massages, Acupuncture
Osteopathy, our primary model, helps us to understand our bodies as functional-structural units made up of tissues  of different typology that conform groups which are related through motion. This holistic approach provides us with the key to determine the areas in which we have to work in order to help our bodies to improve its health and/or get rid of any suppressed symptoms.

To this end, we use both manual and not so manual techniques, affecting our health in a positive way, and at the same time reducing the effects of the stress caused by daily life.

We provide our clients with the opportunity to improve their quality of life, whether they already suffer from poor health, pain or any other symptom that may be uncomfortable, or if they simply want to prevent any issues that might arise so they can make the most of their health condition.

We follow a broad approach to massages that allows us to reach a deep subconscious through the sensitivity of the muscular-skeletal system, what helps our clients to become aware of their situation.

By means of acupuncture we have an impact on the sympathetic-parasympathetic balance, or vegetative nervous system, applying needles directly on specific points in the nervous structure. This is particularly effective to ease acute pains, among many other applications.
Information about Más Terapia in Los Cristianos
Phone number
Make your enquiries
Contact phone
+34 690 837 176
Address
We are in Los Cristianos
If you are not sure yet, check out the map below
Los Playeros Ave., 24 Centro Comercial Reverón, Stand No. 7, 38650 Los Cristianos, Santa Cruz de Tenerife
Opening times
Check out our opening times
Monday to Friday, from 10 to 14 and from 16 to 18. Saturday, from 10 to 14 - Sunday closed
Enjoy with the number 1 business in Los Cristianos!
Looking for Osteopathy in Los Cristianos this is your place!!!!
MASSAGES
Lomi-Lomi Massage
Anti-cellulite massage
Hot stone massage
Sports massage
Relaxing massage
Foot reflexology
Ayurveda ritual massage
OSTEOPATHY
Electro-acupuncture
Osteopathy
Flexion-Distraction treatment
Craniosacral therapy
ESTHETIC
Skin cleaning
Microblading
Eyelash extensions
Electro-lipolysis
Manual Lymph drainage