Shorthorn Restaurant, Cundi y María.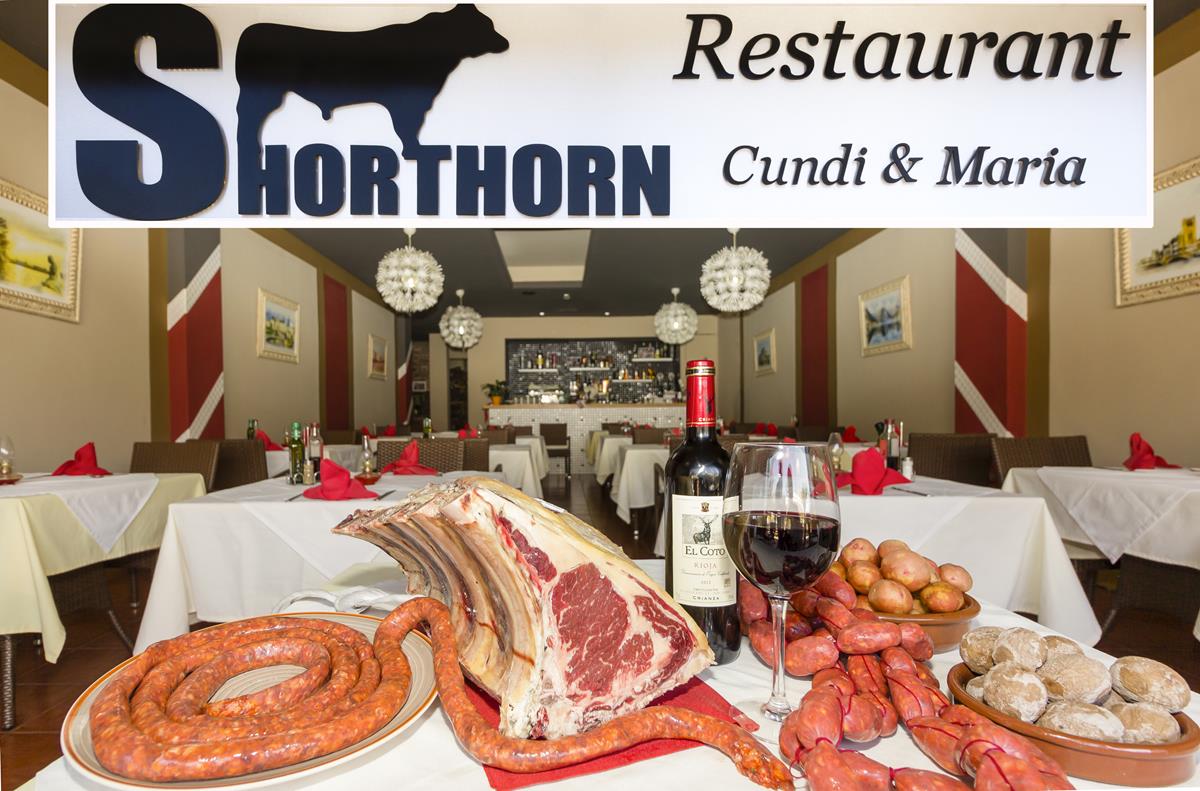 Restaurant specializing in meat in Los Cristianos, Arona, Tenerife South, grilled meat in Los Cristianos
Shorthorn, Cundi & María, is believed to be one of the leading restaurants specializing in serving grilled meat in Los Cristianos, Tenerife South. Shorthorn Restaurant offers the chance to sample a great variety of grilled meat and fish dishes.

Shorthorn is a renowned restaurant , specialyzed in grilled meats cooked with firewood according to the most traditional style. Matured meat Restaurant. Don't hesitate to try our excellent barbecue.

Furthermore, it provides you with the opportunity of holding all kinds of events in their facilities, like weddings, birthdays, baptisms in Los Cristianos.
Information concerning Shorthorn Restaurant in Los Cristianos